Tires need maintenance and repairs to stay in good condition, just like the parts under the hood. If you're in need of a routine tire rotation or tire repair near Ithaca, Elmira, and Corning, visit the service center at Maguire Honda of Ithaca.
Most Frequent Tire Repairs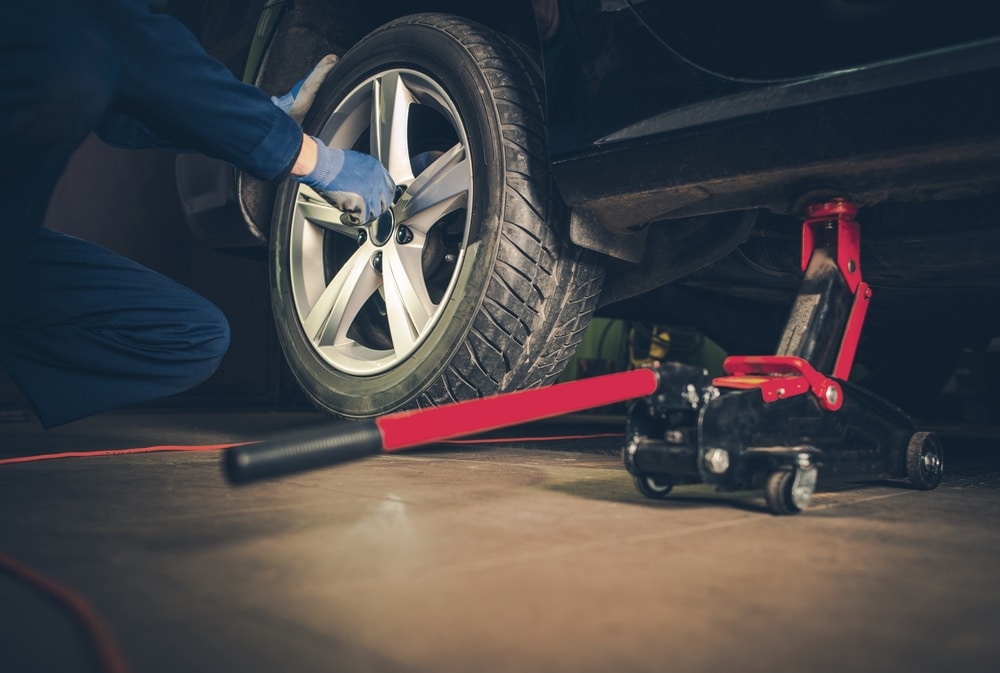 Tire repairs range from regular maintenance to preventative care to replacing all four tires and your spare. Technicians in our service center can take care of everything from saving a tire that's driven over a nail to helping you maintain the right air pressure. Some of the jobs they perform most frequently are:
Patching leaks
Filling holes
Rotating your tires
Checking air pressure & refilling tires
How To Tell If You Need Tire Repair
One of the most reliable ways to tell if you need tire repairs or new tires is to look at your tread. New tread is easy to spot and feels like it can grip the road. Old, worn out tread looks shiny and feels smooth. Run your hand along your tire and see how it feels.
Another way is by getting a closer look. In between the grooves of your tread, you'll see a series of bars running across them. These are designed to help you see how low your tread has gotten. If your tread is level with or close to the wear bars, you'll probably need to get your tires rotated or replaced.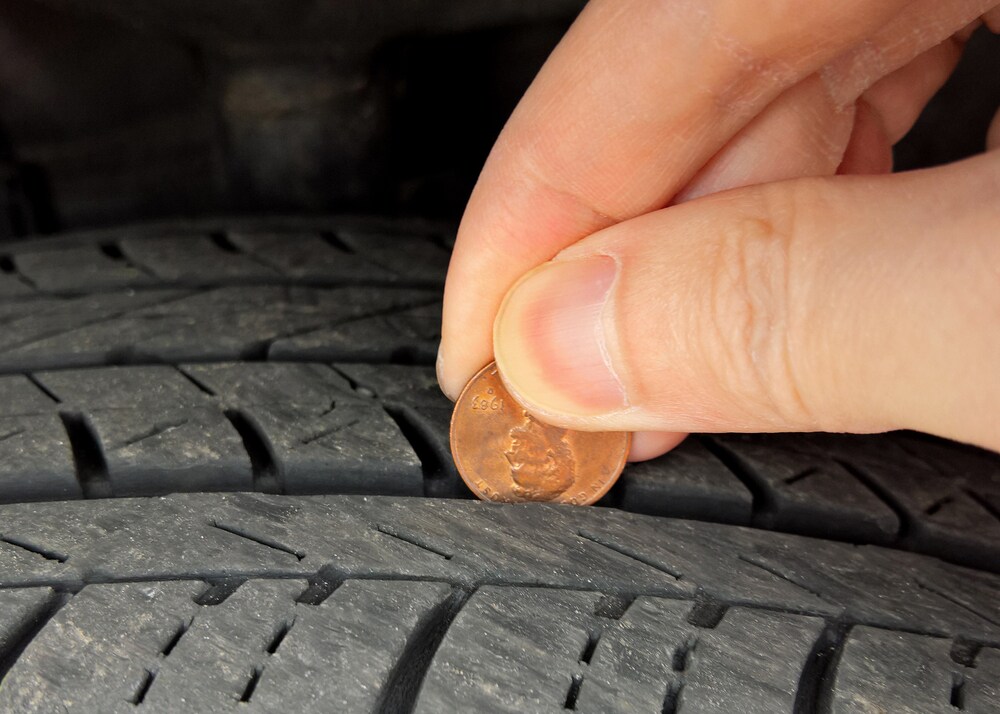 You can also check just how deep your tread is by using a penny. Just turn the penny upside down and push it as far as you can into the tread. If you can't see any of honest Abe's head, your tread is still in good shape, but if you can see all of President Lincoln, you'll probably need new tires.
If your tread looks to be in good shape, but you're still not sure how your tires are holding up, inspect the sidewall. It's a good idea to schedule tire repairs if you see any bulging, tears, or signs that your tire is losing air.
When To Get New Tires
When your tread is warn out, you'll need to get your tires replaced. On average, you'll probably get new tires every 25,000 to 50,000 miles. The reason this estimate spans such a wide range is because every driver and vehicle is different.
For example, a large SUV and a compact car probably aren't going to run on the same set of tires. An aggressive driver will likely wear down the tread faster than a safe driver. Even the area you live can play a part in how long your tires last. If your live somewhere that's warm all year, your car and your tires will have a much different experience than they would if you lived somewhere cold.
Of course, sometimes you'll have to get tires more frequently. If you have a flat, a hole that can't be patched, or a blowout, you'll need to have your tires replaced.
Schedule Tire Service & Repairs
When you need tire repair near Ithaca, Elmira, and Corning, schedule service with Maguire Honda of Ithaca. The team of experienced technicians in our service center can help you fill, patch, or replace your tires, so you can stop safely and get dependable handling on all your drives.