The transmission is one of the most important parts of your car. Much like a chain on a bicycle, it's what allows you to accelerate and change speed while you drive. Transmission fluid is essential to keeping it in good shape. That's why checking your transmission is a critical part of routine maintenance.
So, how do you go about doing that and what do you look for? To answer those questions for drivers in Ithaca, Elmira, and Corning, Maguire Honda of Ithaca shows you how to check transmission fluid.
What Does Transmission Fluid Do?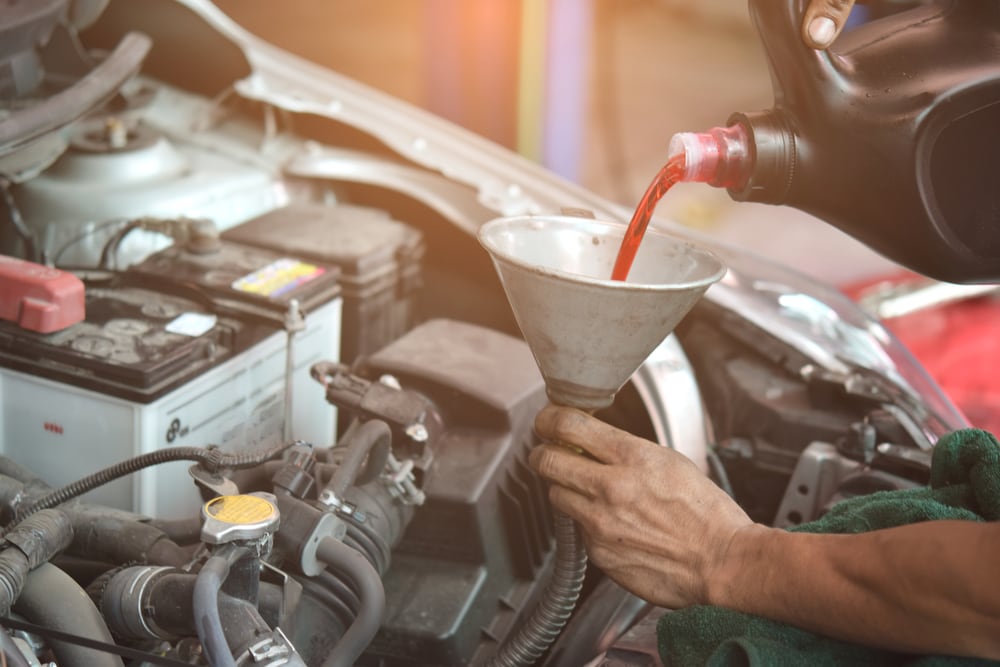 Transmission fluid serves two purposes. First, it lubricates all the parts of your transmission. Second, it keeps those parts cool and prevents heat and friction from building up. Overall, it keeps your transmission running smoothly, just like oil does for your engine.
Both manual and automatic transmissions use lots of parts to help your vehicle accelerate. By stopping them from overheating, transmission fluid allows your vehicle to shift properly, so you can accelerate. That's why checking your transmission fluid level and its condition is such an important part of your routine maintenance.
Checking Transmission Fluid

Checking your transmission fluid level and the condition of your transmission is easy. You can do it in just a couple of minutes in the comfort of your own garage. All you need is a rag or towel to wipe the dipstick off with. To find out how your transmission is doing, just follow these simple steps:
First, make sure your vehicle is even. Since you'll be checking the fluid level, parking on a hill or even at a slight angle could give you a reading that's inaccurate.
Turn the engine on and put your vehicle in either Park or Neutral. Then let the engine run for a few minutes.
Pop the hood and find the transmission fluid's dipstick. It will look similar to the oil's dipstick but be labeled differently and have a different colored handle.
Pull the dipstick out and wipe it on a paper towel or rag.
Check the color of the transmission fluid. New fluid is pink or red but starts to look maroon after a few thousand miles. If your fluid looks brown or black, it means your fluid is old and overworked. You should have a technician flush the transmission as soon as possible.
Put the dipstick back in, then pull it out again. The end of the dipstick should have some markings on it to help you check the fluid level. If it's low, it should be topped off by a professional right away.
Schedule Transmission Service
To learn more about how to check transmission fluid, visit the service center at Maguire Honda of Ithaca. Our team of technicians is highly trained and can help drivers in Ithaca, Elmira, and Corning with everything from transmission replacement to refilling your transmission fluid.
If you've noticed that you're low on fluid or need a fresh supply, schedule service with us online.