Compact pickups like the Honda Ridgeline and Nissan Frontier offer a dependable performance whether you're off-roading, running errands, or loading gear for your job. So, which one is right for you? Maguire Honda of Ithaca helps drivers in Ithaca, Elmira, and Corning decide with this Honda Ridgeline vs. Nissan Frontier comparison.
Honda Ridgeline vs Specs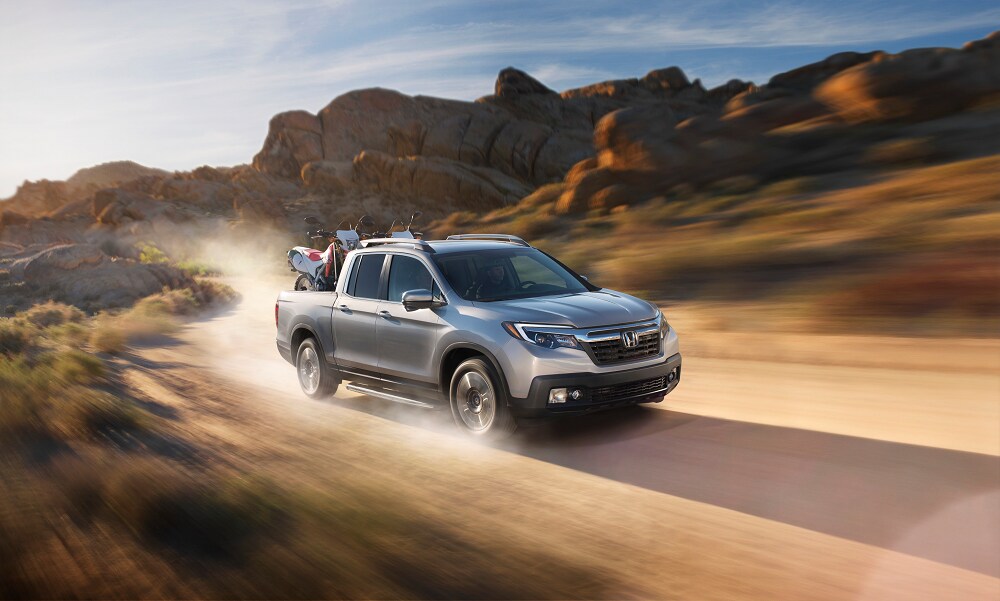 The Honda Ridgeline runs on a 3.5L V6 engine that features Intelligent Variable Valve Timing and Lift Electronic Control (i-VTEC). This design helps it get the most out of its 280 horsepower. To manage that power, you'll have a 6-speed automatic transmission, with an available Heavy-Duty Transmission Cooler.
The Nissan Frontier offers two engines, but neither of them can produce as much power. The base engine is a 2.5L 4-cylinder that only produces up to 152 horsepower, while the larger option is a 4.0L V6 that still falls short with 261 horsepower.
Versatile Truck Bed
The Honda Ridgeline has one standard truck bed and cab size. When you're not towing a trailer or a pair of recreational vehicles, you can load up the bed with a heavy payload. It features small wheel well housings, so you can slide cargo in flat. Overall, it features 33.9 cubic feet of cargo room.
What sets this truck apart though is how capable its bed can be. First, it features a Dual-action Tailgate that can either drop down like other trucks or swing all the way open, so you can get closer to your cargo.

From there you can pop open an In-Bed Trunk®. This under-floor storage compartment features 7.3 cubic feet of space. It's lockable, so you can store valuables. Plus, with a drainpipe you can wash it out after carrying tools or pack it up with drinks and ice.  
Feel free to plug in a TV, speaker system, or some power tools, too. A 150-watt/400-watt Truck Bed Outlet is available that's built right into the wall.
The Nissan Frontier offers three truck beds. None of them feature a tailgate that can swing open, outlets in the wall, or an under-floor storage compartment. You'll also get less cargo room with its higher, more prominent wheel well housings.
Interior Dimensions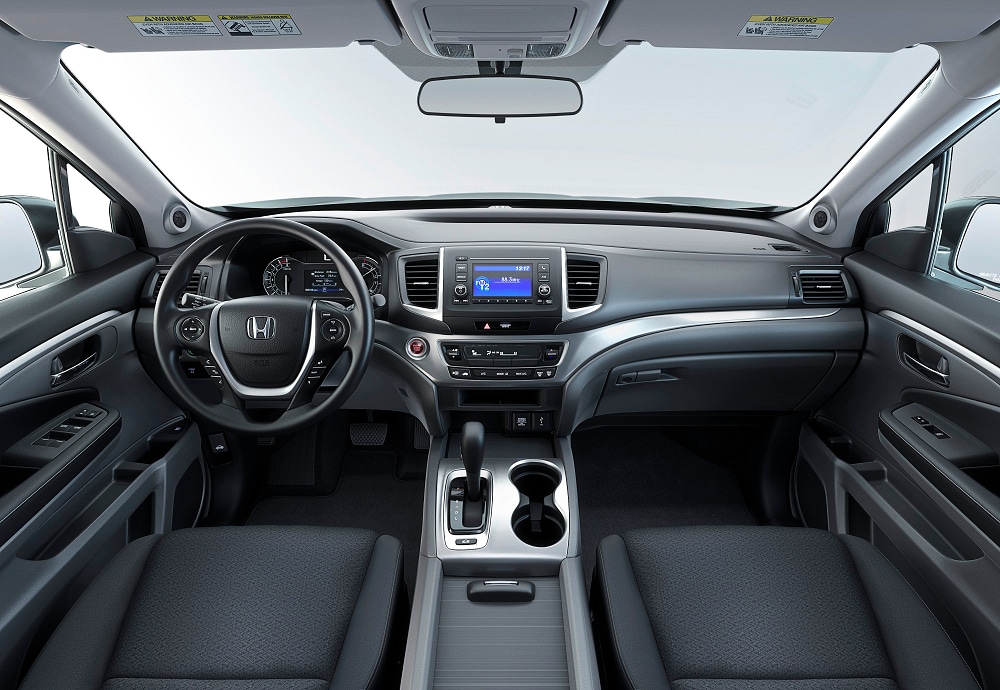 The Honda Ridgeline offers comfortable seating for up to five people. Its cabin has an impressive 109.7 cubic feet of passenger space. that includes plenty of room for your passengers with 38.8 inches of rear legroom and 61.5 inches of rear shoulder room.
While the Nissan Frontier does offer more than one cab size, neither option is as roomy as the Honda Ridgeline. The Crew Cab comes closest with 107.0 cubic feet of space inside, while the King Cab falls well short with only 92.0 cubic feet of passenger room.
Your passengers will notice the biggest difference. There's seating for five people in the Crew Cab, but the backseat only offers 33.6 inches of legroom and 58.3 inches of shoulder room. The King Cab only has space for four people with just 25.4 inches of rear legroom and 54.9 inches of shoulder room.
Test Drive a Dependable Truck
Visit Maguire Honda of Ithaca to learn more about this Honda Ridgeline vs. Nissan Frontier comparison and take a test drive. With its unique truck bed, spacious interior, and powerful engine, it's a reliable choice for drivers in Ithaca, Elmira, and Corning.