The Honda Civic is a sporty compact car that's available in a few different styles. Each version of it offers a fun drive, great gas mileage, and lots of convenient features. It's also built to last. By following your routine maintenance schedule, you can keep it on the road for a long time. So, when are you supposed to take your car in for maintenance?
To find out, Maguire Honda of Ithaca looks at the Honda Civic maintenance schedule, so drivers in Ithaca, Elmira, and Corning will know when to schedule an appointment.
Every 7,500 Miles

Whether you drive a Honda Civic sedan, coupe, or hatchback, it's recommended that you bring it in for maintenance every 7,500 miles. These trips to the service center will make sure that you're able to keep your car on the road for a long time.
To keep things running properly under the hood, a technician will give you car an oil change. Next, they'll check your tires. To make sure the tires' tread is wearing evenly, they'll rotate your tires.
Think of these basic maintenance procedures as your car's annual checkup. Your Honda Civic will get these two simple services done whenever it comes in for maintenance.
Every 15,000 Miles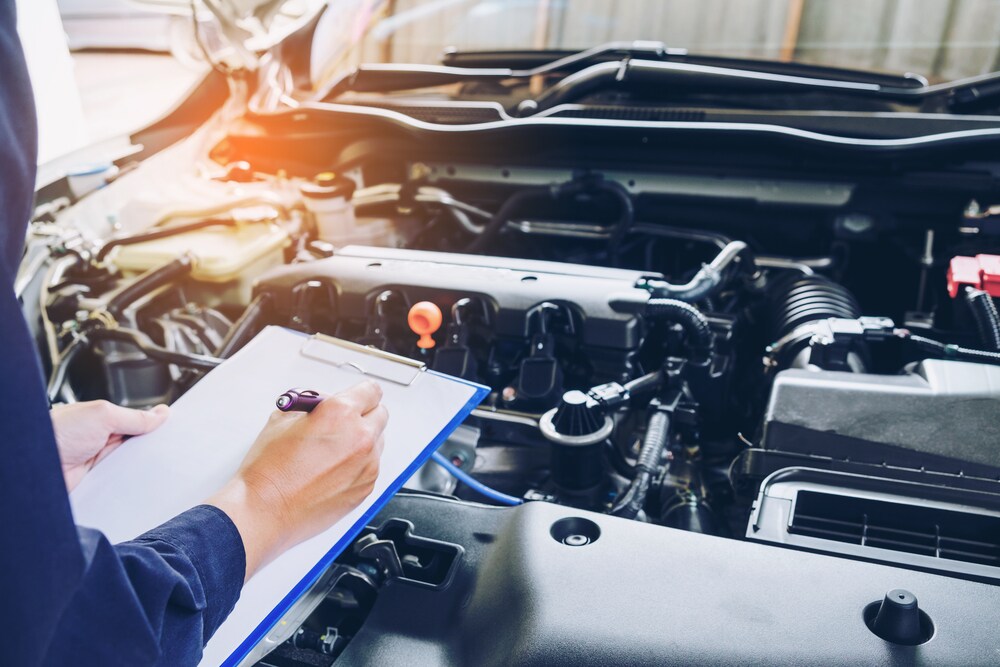 Every time your Honda Civic drives another 15,000 miles, it will need to have a trained eye look over lots of its most important parts and systems. During this trip to the service center, technicians will inspect your suspension, exhaust system, fuel lines, driveshaft boots, and steering system.
They'll also check on your brake system. That includes looking for signs of leaks or wear and tear along the brake lines and seeing how thick your brake pads are. If they've started to wear down, they'll replace them with a new set. They'll even see how your brake fluid levels look.
Your vehicle's other fluids will also need to be checked during this maintenance visit. That includes your transmission fluid, coolant, and of course, another oil change.
Every 30,000 Miles
When your Honda Civic hits 30,000 miles, you'll get all the same service and inspections as before. This will continue when your odometer hits 60,000, 90,000, 120,000 miles, etc., so that you can continue to make sure your car stays in good shape.
During these maintenance visits, you'll also get a new set of spark plugs installed, plus a new air cleaner element. Technicians will also inspect a few more parts. They'll look at your drive belts and adjust them.

Schedule Maintenance at Our Honda Service Center
When your Honda Civic is coming up on another routine maintenance milestone, schedule an appointment with Maguire Honda of Ithaca. Our team of experienced technician can help drivers in Ithaca, Elmira, and Corning get the most reliable performance with regular oil changes, tire rotations, and inspections.
Visit our service center to learn more about your Honda Civic maintenance schedule. Contact us to make an appointment or schedule service online.