To deliver the best performance, brakes need maintenance and repairs just like any other part in your vehicle. When you're in need of brake repair near Ithaca, Elmira, and Corning, visit the service center at Maguire Honda of Ithaca.
Why Brakes Need Service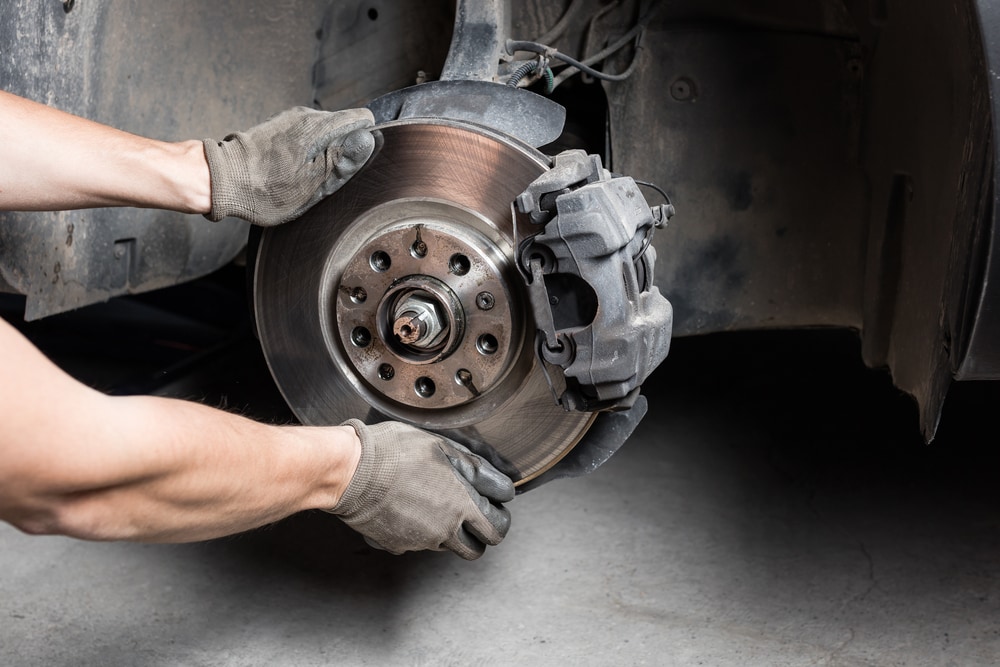 Stopping your vehicle requires many parts that work together simultaneously. Brakes need service because they are constantly working hard to keep you safe.  
Brakes work by creating enough friction to slow your vehicle down. Let's start with when you step on the brake pedal. The force you apply pushes brake fluid through the brake lines and out to your wheels.
Each wheel has a spinning metal rotor. Hovering just a few inches above them is a set of calipers with your brake pads attached.
To slow your wheels down, the calipers force the brake pads to press against the rotors. Brake pads are designed to create enough friction to slow your rotors down and eventually stop them from turning.
With lots of parts working together, plus a lot of force and friction, your brakes will eventually need maintenance or service.
Most Common Brake Repairs
From routine maintenance to replacing broken parts, there are a lot of jobs a service technician can perform to keep your brakes in good condition. Here are a few brake service issues you should be aware of:
New Brake Pads
Check & Refill Brake Fluid
Inspect & Replace Brake Lines
Replace Warped or Cracked Rotors
So, how do you know when your brakes need service and repairs? Luckily, your brakes give you a few warning signs that you can watch out for.
When to Get Brake Repairs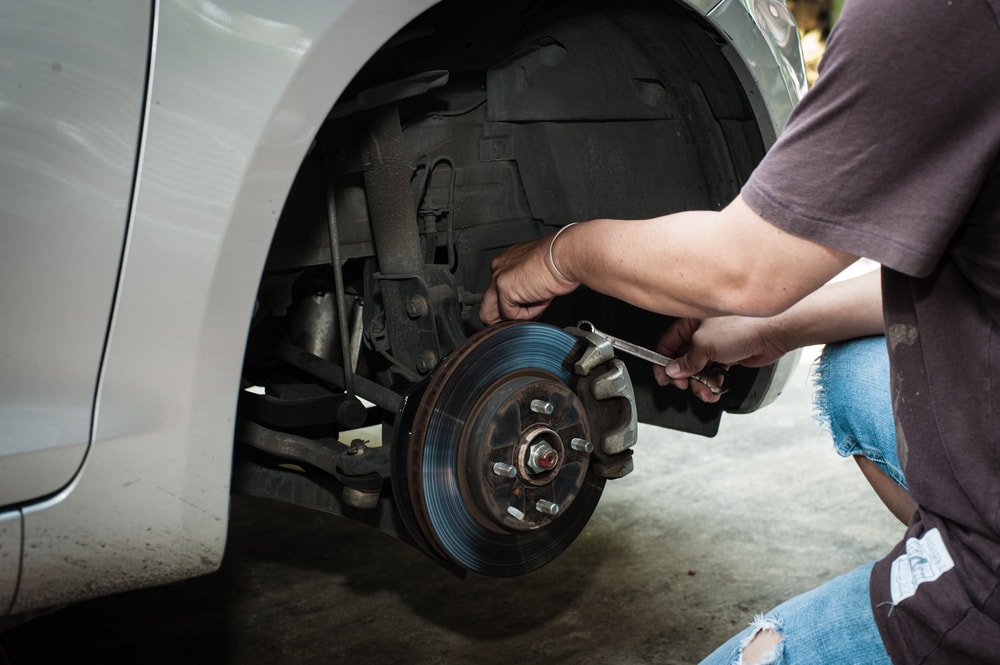 The most well-known warning sign that your brakes need work is that classic squeaking sound. If your brakes consistently squeak when you use them, it's time to get your brake pads replaced. They're actually designed to wear down as you use them, so consider this unpleasant noise a friendly reminder to get maintenance.
Another thing to pay attention to is how your brake pedal feels. If it seems stuck or like it's going down slowly, you may have low brake fluid.
It's also a good idea to get service if your car or SUV pulls to the side when you slow down. This is often a sign that there's a problem with one of your brake lines.
You may also feel a difference in your steering wheel. If you slow down and it feels like your steering wheel is shaking or vibrating, you may have a cracked or warped rotor in one of your wheels.
Schedule Brake Repairs
If you run into any of these service issues or need new brake pads, schedule service with Maguire Honda of Ithaca. We have a team of highly trained technicians in our service center who can take care of your brake repair needs near Ithaca, Elmira, and Corning.
With their expert knowledge and inventory of genuine OEM parts, they'll get your vehicle stopping on a dime in no time.